Two test sessions in shops
Mission conducted as part of the redesign of the e-commerce responsive website
2 PRODUCT SHEETS
Designing and assessing two models, each offering different experiences (immersive: favoring product views, or more traditional: essentially permitting cross and up-selling positioning).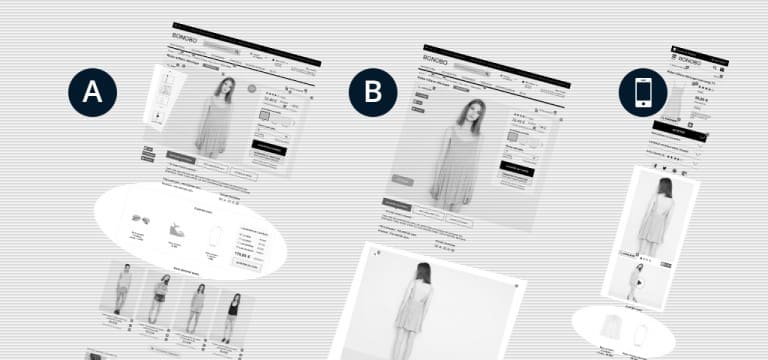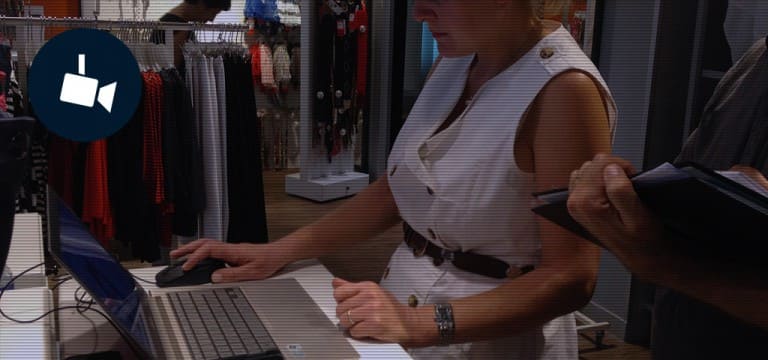 IN STORE
Tests conducted in Bonobo's shops, on PC and tablet with a prototype from Axure software. Between the two sessions of test, modification and optimization of the prototype to integrate users' insights on both versions.
Ready for the A/B test
None of the two versions stand out. The two were potentially interesting for some parts of the users. Optimization of many specific points on both versions (zoom and access to other views, product detail and cross/up-selling).


We conducted tests in two shops with different kind of customers to improve the way they discover the product. There was clearly two ways of use of the product sheets…