Full immersion
We worked closely with Carrefour to get us immersed in the customer life cycle for food and non-food shopping.
Understanding how customers choose their store
Understanding journeys in an onmichannel context


Prototyping regarding the assumptions
Testing the prototype and existing mobile solutions
Presenting the study in order to involve managers in the implementation
Omnichannel issues
Prospects & loyal customers,
users and non-users of the actual mobile services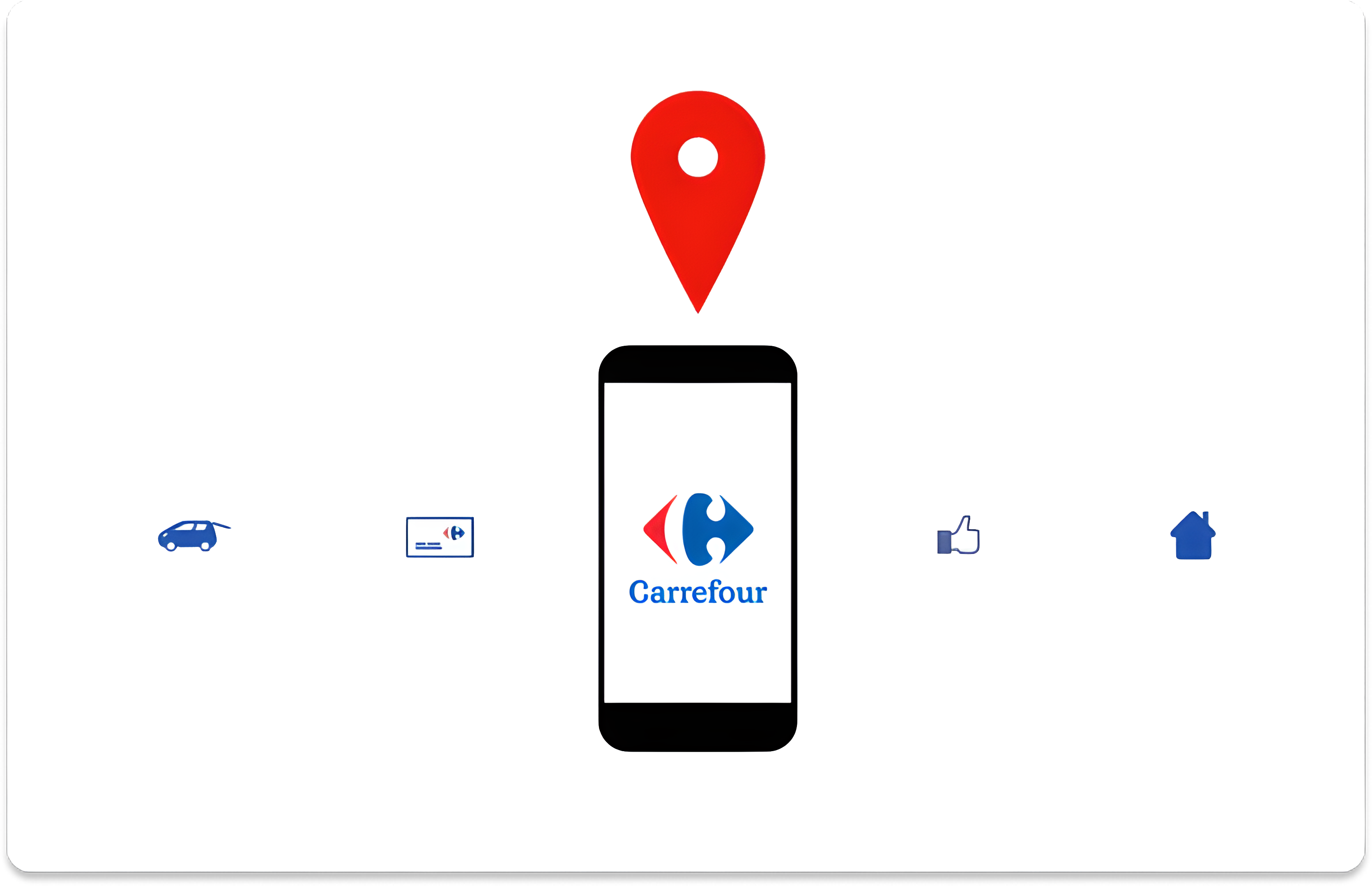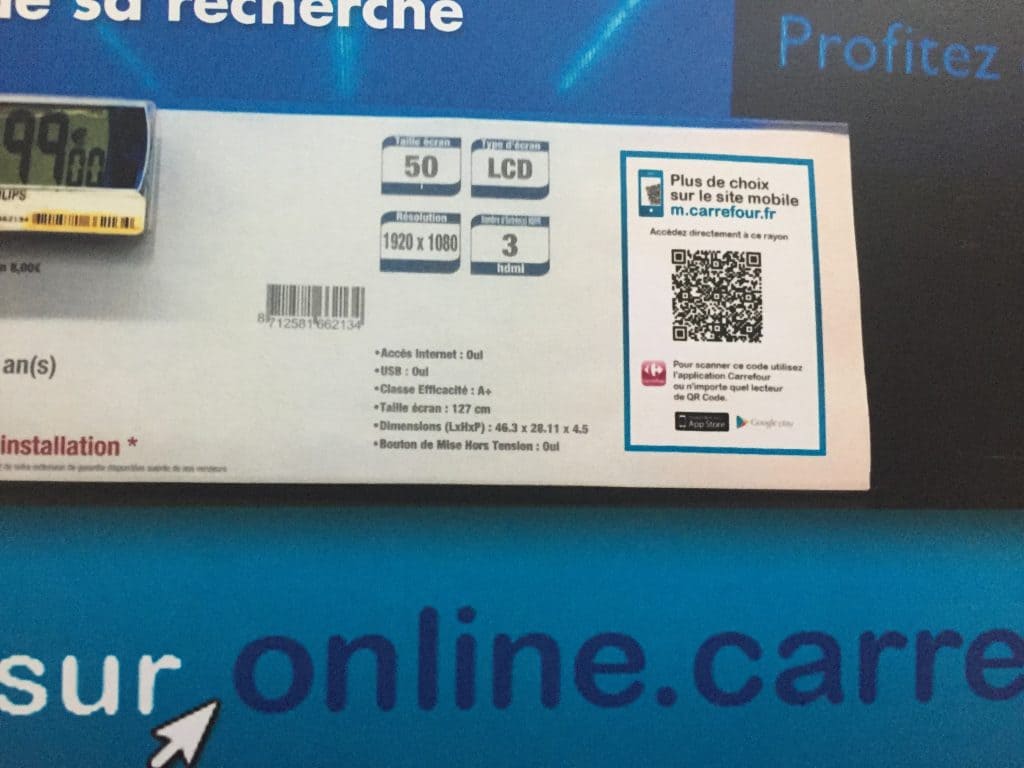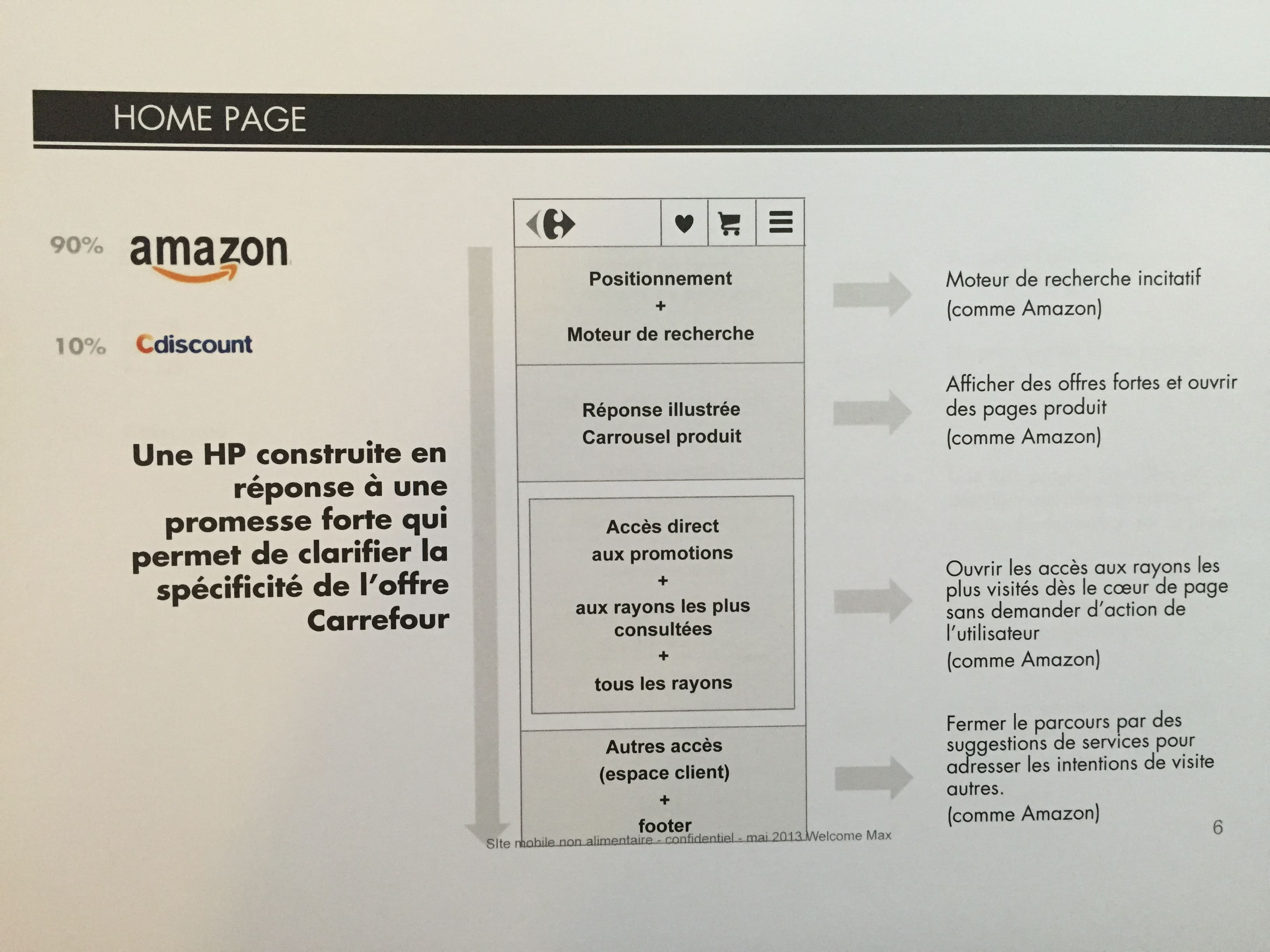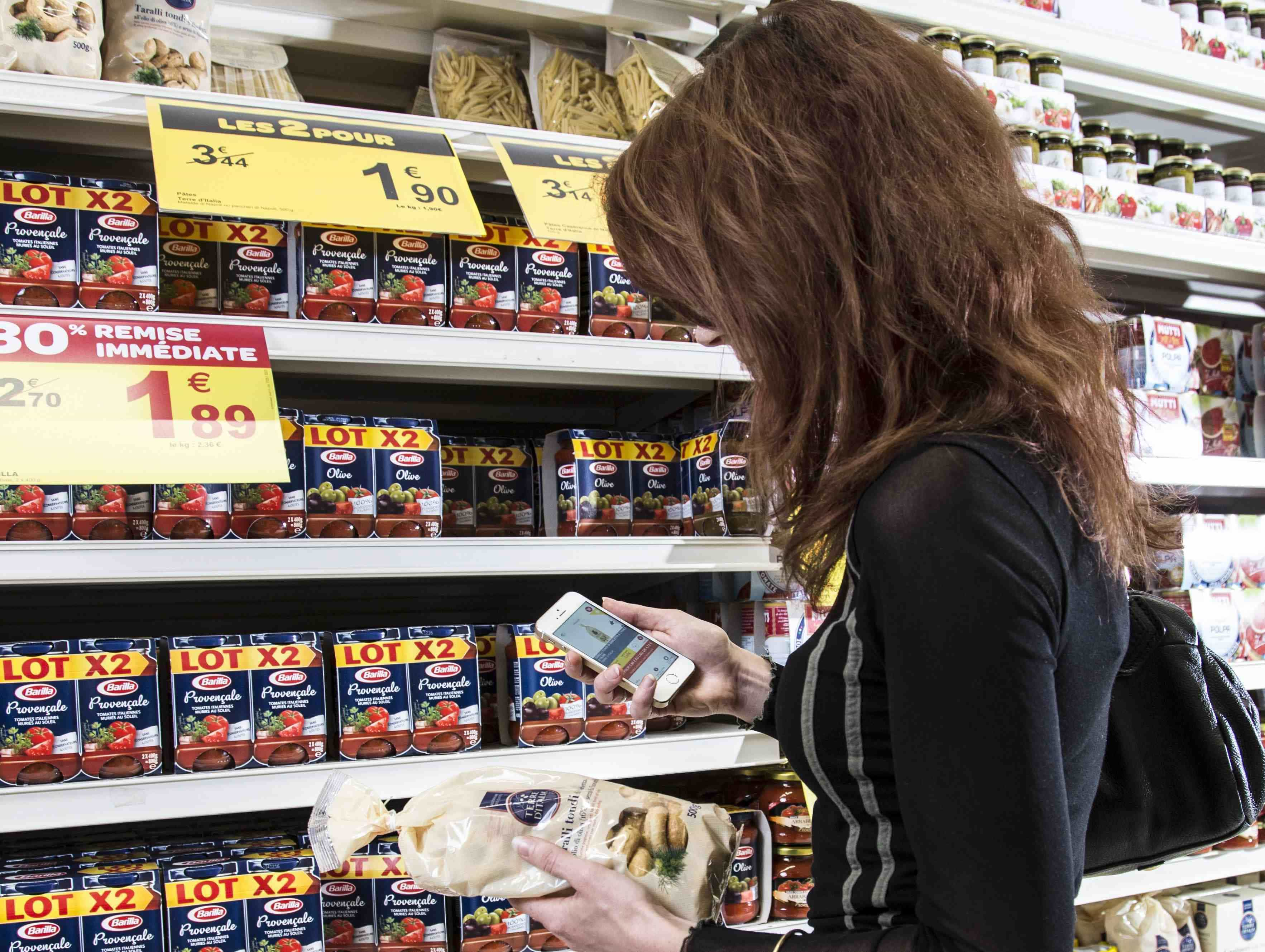 3 CITIES
Because purchasing behavior and customer expectations are not the same depending on the place and the way of life, we have worked in Paris, Lyon and Marseille : city centers and outskirts.
FOCUS GROUPS
Open discussions about participants' expectations in terms of mobility to improve their shopping experience. And fairly accurate insights on future mobile services, collected on the basis of mock-ups.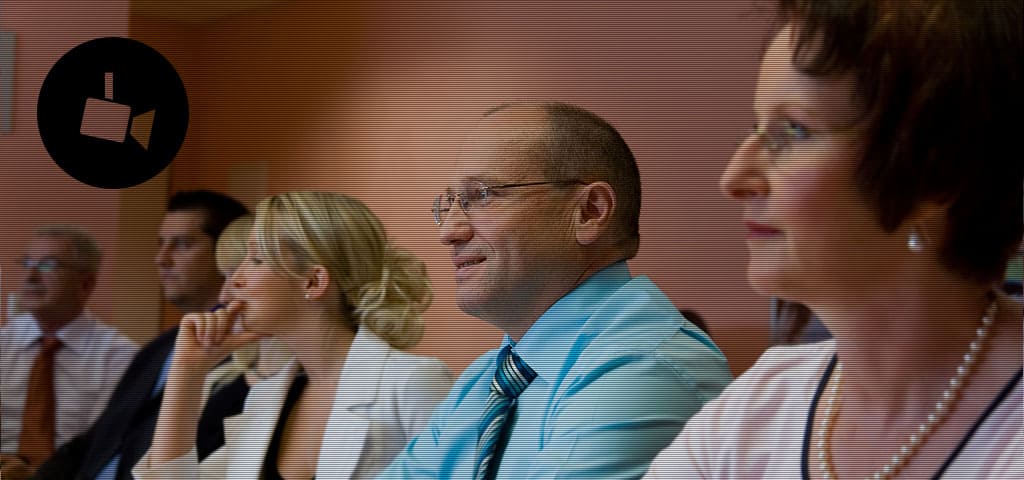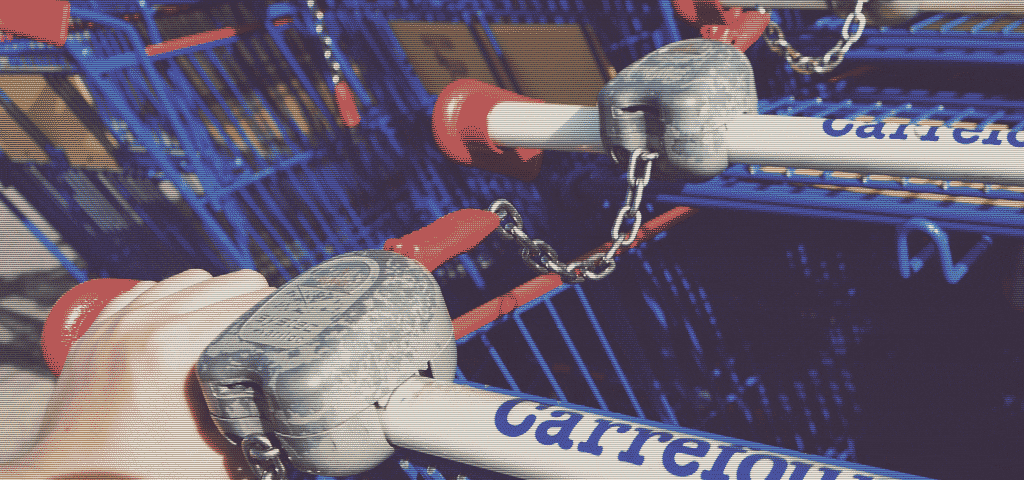 SHADOWING INSTORE
We spent time in shops in Paris and other cities to observe customers' purchasing practices in real life, and particularly the use they make of mobile in-store. We interviewed them to understand the role of the different channels of the brand in their experiences before, during and after purchase.
USABILITY TESTING
We carried out several test sessions in Paris, Lyon and Marseille on the basis of an HTML prototype and the existing mobile application. These tests allowed us to determine and prioritize service optimization points. We were also able to dig through the customer's expectations in their consumer dailies.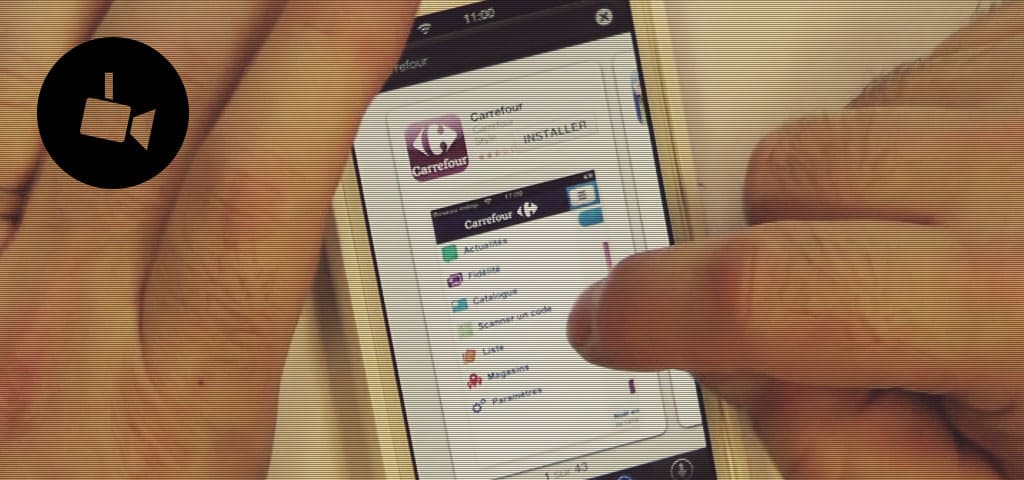 3 materials
Testing existing services and prototypes
EXISTING CARREFOUR APP
This mobile application focuses on loyalty and promotional catalogs, and secondarily other additional services (shopping lists…).We evaluated the interest and ergonomics of the application, based on test scenarii, analysis of tasks and open discussions.
CONCEPTS AND HYPOTHESIS
This part of the study was the most important because we decided to co-design solutions with consumers regarding to the understanding of identified needs in their everyday life organization (especially for families). We tested concepts for new services, journeys and features.
NEW E-COMMERCE MOBILE WEBSITE
As a part of the e-commerce mobile project, Carrefour wanted to test the first interface tracks with its customers. We accompanied Carrefour on the design of a prototype and scenario definitions.
We delivered a mobile and omnichannel digital roadmap regarding food + non-food business and issues.